Buffy the Vampire Slayer
Jump to navigation
Jump to search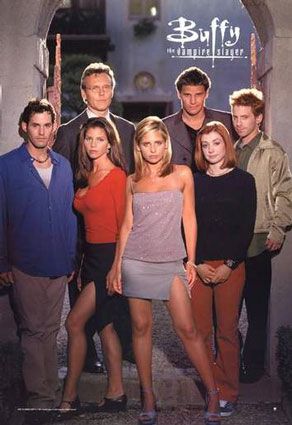 Buffy the Vampire Slayer was a popular action/horror television series that aired for seven seasons between 1997 and 2003. It starred Sarah Michelle Gellar as the eponymous heroine. The focus of the show was usually on the supernatural; werewolves, demons, and of course vampires; but the focus in this wiki will be on the two gynoids featured in the series: Buffybot and Aprilbot.
The series resumed in 2007 in the form of a graphic novel series for it's 8th season, then returned again in 2011 for it's 9th season, and once more in 2014 for it's 10th season. There is currently no word on whether the series will continue for an 11th season.
See also

This article is a stub. You can help FembotWiki by expanding it and adding images.